At Grand Precision Machining, our process is designed to help you through every step of the planning and execution process. From 3-D Prototyping with our advanced software to designing and delivering a complete fixture, our specialized and experienced machinists will work with you to find the best precision machining solutions for all your needs.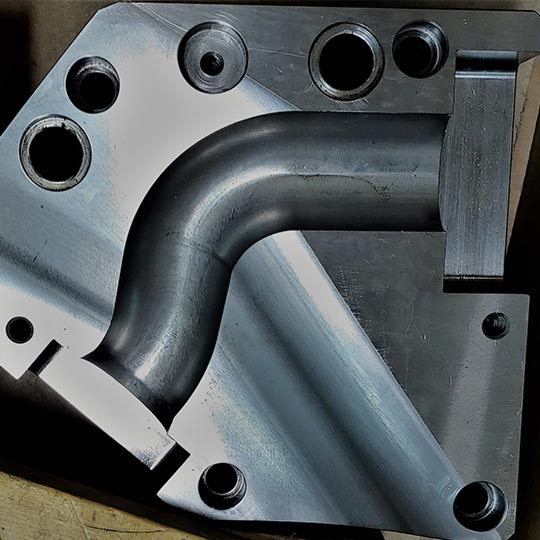 New and Replacement Precision Tooling
Equipped with 4-axis machining capabilities, we can create endless solutions for your manufacturing challenges. Avoid expensive downtimes, or increase your production value with new or replacement precision tooling. Our shop is equipped with everything you need to resolve your problems.
---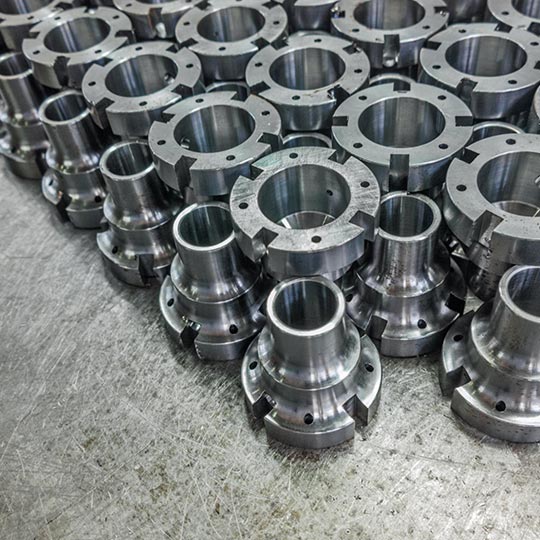 Production Machining
Grand PRecision is here to meet your production machining needs in repetitive parts manufacturing. Backed by CNC capabilities, lathe and milling expertise, Grand Precision will maintain a ready supply of parts for your assembly operation, deliver your parts on time, and provide complete customer satisfaction throughout the partnership.
---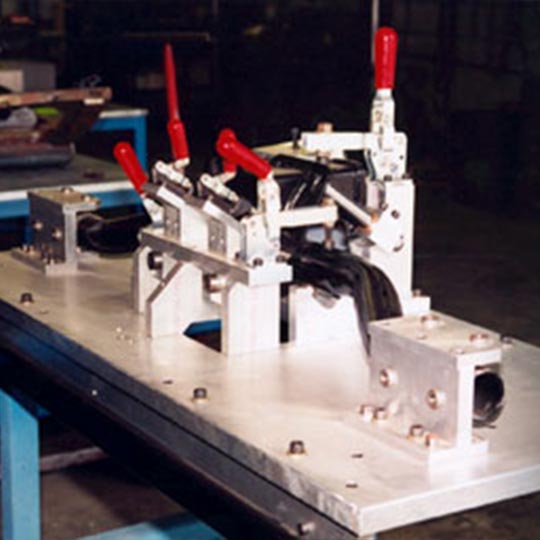 Machine, Weld and Inspection Fixtures
Trust Grand Precision Machining for fixtures for machining, welding, and inspection purposes. From your initial drawing, our design team will determine the steel required, tolerances to be held, and a plan to proceed to the manufacturing stage. In addition to complete fixtures, Grand Precision can also build components, replace components, and service or maintain components for your customized fixture.
---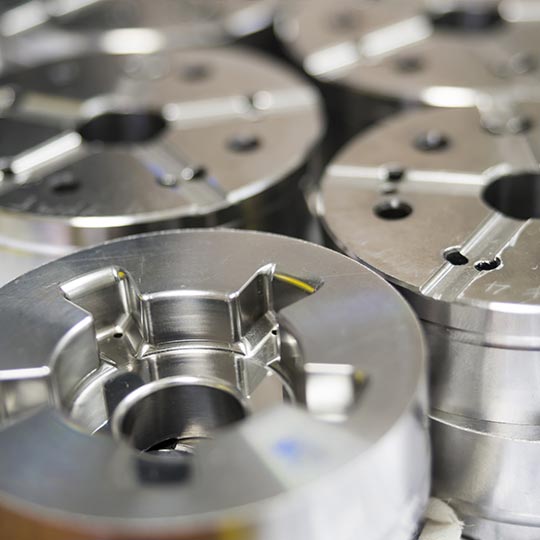 Die Components
Is your tool and die facility overloaded by a sudden influx of production responsibilities? Grand Precision Machining is here to ease that strain by sharing the workload. We not only have the capacity, but the expert capability to manufacture die components to your specifications. We can design and build any component for your die or die work including stripper plates, punches, punch holders, die holders, upper and lower form blocks, and pressure pads.